We have been busy working on some home repair and remodeling projects. The first project we tackled was our kitchen floor. We put in a tile floor a couple of years ago, but after a jar of Italian dressing was spilled on the floor it has never been the same!
Obviously the oil from the dresing soaked into the grout making one section of the floor look dirty
all the time
!
Well, we made a trip to Lowe's and bought this little grout saw.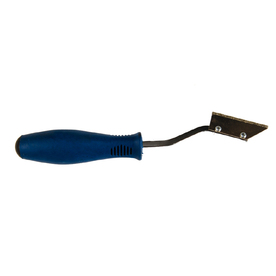 This saw is amazing! It easily took off the top layer of discolored grout with minimal scrubbing.
After one thin coat of fresh grout, here is the finished product...