Planning ahead in the kitchen

"Works for Me"

.
I love to meal plan. Each Monday morning I right out my weekly menu in my special meal planning calendar. It's so convenient to have a plan when making my grocery list. I also check the refrigerator for produce and perishable items that need to be used to avoid wasting spoiled food.

Besides meal planning, another way that I plan ahead in the kitchen is by stocking my freezer with "ready to use" foods. Though I don't usually cook whole meals to store in the freezer, I do like to stock up on items that will make supper preparation quick and easy.
One thing I love to stock up on is ground beef. Anytime I can find a good deal on beef, I buy several pounds to store in my freezer.
Usually I purchase 10 -12 lbs. at one time (enough to last me until the next sale) and cook it all up in big batches on the stove. I season the beef with chopped onion and garlic powder. When the beef has been crumbled, drained and cooled, I divide it into ziplock bags to store in the freezer.
This saves me money because I only have to buy beef when it is on sale. It also save me time because I cook 2-3 weeks worth of beef all at once and avoid the work and mess at each individual meal.
When I get ready to make supper I stick the frozen beef into the microwave to defrost. It can also be defrosted overnight in the refrigerator.
Another item that I like to make ahead and store in the freezer is pie crust. Pie crust can be time consuming and messy especially when you are trying to get dinner on the table in a hurry. One of my favorite meals to make is Chicken Pot Pie. But cutting all the vegetable, cooking the chicken and making a crust from scratch requires quite a lot of prep time. To save time I make a large batch of pie crust and store individual portions in the freezer. When I am ready to use the crust I take it out of the freezer and let it thaw while I prepare the rest of the meal and in 20 minutes or so it is ready to be rolled out.
How do you plan ahead in the kitchen?
Leave a comment & let me know...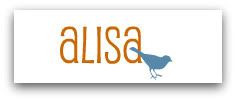 I'm Linking Up To...